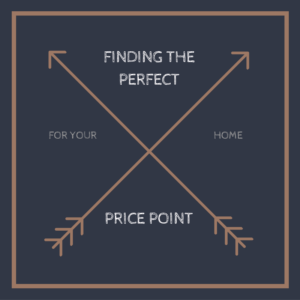 Whatever you do, please don't just feed your listing to the highest bidder!
Before determining the appropriate listing price for your home, first you need to be sure you understand market value. Looking around at the other homes currently on the market around you can be very misleading, because these are the list prices (and many of them may sit out there going stale or expire). The real market value of a home (determined by 3 things: location, condition and time) is the price for which a particular home would sell in its present condition within the next 1 to 3 months. So to get an accurate representation, you want to look at comparable homes that have recently SOLD in your neighborhood.
Don't be fooled by someone telling you what you want to hear. Some brokerages are really interested in getting your listing and maintaining a market share, but not necessarily concerned that your listing actually sell quickly.  The longer your home sits on the market, the less it will net. You will hear talk of listings going stale and this is absolutely true. There is a window of activity when a new listing hits the market and you want your home to be priced competitively to take full advantage of this. If you price it right the first time, you will get stronger offers with less contingencies (possibly even multiple offers). Over -pricing (while it may feel good initially) will result in a significant decrease in the actual net (money in your pocket). Homes that sit on the market dropping in price will actually have to dip below market value before they sell. 
So, how do you improve market value? While you cannot change the location of your home, there are many ways to increase its curb appeal and desirability. This is tricky territory though, so be sure you speak with an experienced professional so that you don't over improve, over personalize or just waste a bunch of money on something you will never get to enjoy. Only proceed with updates and renovations before a sale if you are confident that they will add quality in a buyer's eyes.